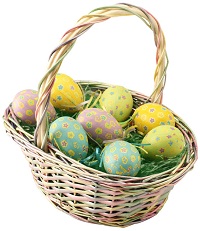 Looking for a local Easter egg hunt for your children? Or an Easter parade, Easter brunch or breakfast or other Easter events in South Africa? Scroll down this page and you will see all of those in South Africa, sorted by county. ALWAYS either see their website or call before you go to confirm the info, there are often last minute changes which they do not report to us! If you have missed the Easter egg hunts in your area (or they were canceled), see this page about how to easily have your own backyard or local park Easter egg hunt.
If you know of one we missed and want to add it or correct the information, please let me know! There are affiliate links on this page. Read our disclosure policy to learn more.
Updates for December 2023
Easter egg hunts are back! I'm updating the info every day. Unfortunately MOST wait until the last minute (often just a few days before) to publish their dates, times and details. I'm updating their information daily as it comes in., but there are thousands yet to check. When we CONFIRM an event for 2023, the date will be highlighted in pink, like this passage to make them easy to find as you scroll down the page. Orange highlights means it was definitely held last year, but we have not yet been able to confirm it for this year.
RELATED: You may also want to go to a local farm to Pick Your Own fruit and vegetables; strawberries start very soon in most areas! Farms will be open, and it's quite safe out in a field, where people are not close to each other!
And if you are looking to save money on children's clothes, toys, books, etc, find a local children's consignment sale, also often held by churches in the Spring and Fall, click here!
ALWAYS click the links to check date and time with the event's own website, as there are often last minute cancellations, postponements or changes to locations due to weather (like heavy rains) or logistical problems, just click on the link to the event's website and (in most cases), you want to click on the "events" link or "calendar" link on their website. Or use their site search for "Easter". Do let them know you found them here, so they will update us next year. Since many egg hunts do not publish the current year's dates until the very last minute, or simply never respond to email, we may not get their current information, which is why we have links to their websites, Facebook pages and calendars. Besides egg hunts, there are also Easter breakfasts and brunches and Easter parades to watch!
If you need to add your egg hunt or update your existing information, click on these links.
Easter Egg Hunt, Parade and Event Listings
Click on Local resources above, if you need a county map
Gauteng Province
Mount Savannah Game Reserve - Easter egg hunt
Mount Savannah, Portion 54 Farm Danielspruit No. 518, 1739 Krugersdorp, Gauteng, Gauteng, South Africa. Phone: 0619070063. Email adventurejunkieSA@gmail.com. Event date and time: When we checked last, there was no update for 2023 yet on their website - so CHECK IT AGAIN YOURSELF, it may or may not be held in 2023, if they DO hold it, based on past years, it would likely be on a week before Easter, on Saturday, April 1, 2023 Registration at 06:00, Race starts at 07:10. There will be coffee at the start and beer at the finish line as well as an Easter Egg hunt for the kids, boerie rolls and live entertainment. Please note that the stalls will be operating on a cash only basis.
Pretoria Capital Park Easter egg parade - Easter egg parade
Capital Park, Pretoria, 0084 South Africa . Event date and time: When we checked last, there was no update for 2023 yet on their website - so CHECK IT AGAIN YOURSELF, it may or may not be held in 2023, if they DO hold it, based on past years, it would likely be on Good Friday, April 7, 2023, This is an interesting event in which groups of people, mostly associated with the local sector police, dressed as Easter bunnies hand out Easter eggs to the children in Capital Park. 2019 was only the third year for this event. The routes the parade will take will be released close to the event.
Sylvia's Market - Easter egg hunt
59 Frederick Street, Observatory, 2198 Johannesburg, Gauteng, South Africa. Phone: 27 86 166 6166. Email: info@sylviasmarket.co.za. Event date and time: When we checked last, there was no update for 2023 yet on their website - so CHECK IT AGAIN YOURSELF, it may or may not be held in 2023, if they DO hold it, based on past years, it would likely be on Sunday, April 2, 2023, from 10 AM to 4 PM. ; On the weekend before Good Friday and the Easter weekend, including an Easter Market just before Easter Friday. Come and do all your Easter Shopping and have some fun as well.We will be hosting an awesome easter egg hunt for the kids, there are prizes and so much more to be won today. A special surprise visit from The Easter Bunny. Live Music, Food, Craft & Beverage Stalls, Entertainment. Entrance is free.
KwaZulu-Natal Province
UShaka Marine World Africa's Biggest Easter Egg Hunt - Easter egg hunt
uShaka Marine World, 1, King Shaka Ave, Durban Point, Durban, 4001 South Africa. Phone: +27 (0)31 328 8000. Email: mkt@ushakamarineworld.co.za. Event date and time: See their website, usually held on Easter weekend. Save the date for Africa's biggest Easter Egg Hunt only at uShaka! Africa's biggest Easter Egg Hunt is going to be bigger and better than ever before, featuring Cadbury & East Coast Radio as the event sponsors. Be sure to save the dates and join us for a day filled with fun activities. Your ticket not only gets the kiddies to participate in the hunt with their special Cadbury Easter egg hunt map in hand to find over 100,000 chocolate goodies on both days, but it also gets you entrance into Wet n Wild and Sea World. So don't miss it. With your Easter Egg Hunt Map in hand, you can explore nooks and crannies throughout uShaka Marine World before settling down with your loot for a day of fun at Wet 'n Wild, Sea World and uShaka Kids World. Expect a completely new course with plenty of added activities and special prizes. This year, we're not telling… but, on the big day, uShaka Marine World's Ocean Warrior Mascots to Delia the Dolphin, Siva the Seal, Phila the Penguin and Raggy the Shark to and other fun visitors will fill you in about this memorable family event. Limited tickets will be available at uShaka online ticketing, so keep your eyes posted to our social media to see when they will be available online to purchase.

Limpopo Province
Mpumalanga Province
Gail's Venues

- Easter egg hunt, Scavenger hunt, Pancake breakfast, The Easter bunny will make an appearance, Inflatables, bounce houses, etc., Childrens crafts, Games, Children's music and storytelling, Held indoors in bad weather, There is a fee for this event, Baskets are provided, restrooms, concession stand (drinks, snacks and/or food), Facemasks must be worn indoors, Hand sanitizer and/or hand washing stations are provided, Reservations are required, Call or email to make a reservation
Plot 36, Rondebosch, Middelburg, NA 1055. Phone: (084) 403-4670. Email: gailsvenues@gmail.com. Event date and time:

Monday, April 5, 2021, from from 11am to 2pm

. Directions: Click here for a map and directions. Payment: Cash, Debit cards, Visa or MasterCard. Adults R 80 Children R 150 (Includes access to storytelling corner, crafts, entrance to the Easter egg hunt and egg and spoon race) . (ADDED: March 24, 2021)
North West Province
The Eastern Cape Province
The Free State Province
The Northern Cape Province
The Western Cape Province
Grande Provence Easter Picnic- Easter egg hunt, Easter picnic
Grande Provence Heritage Wine Estate, Franschhoek, Western Cape, South Africa. Phone: 021-876-8600. Email: reservations@grandeprovence.co.za. Event date and time: When we checked last, there was no update for 2023 yet on their website - so CHECK IT AGAIN YOURSELF, it may or may not be held in 2023, if they DO hold it, based on past years, it would likely be on Easter Sunday, 9 April 2023,, from 12h00 to 16h00. Entrance Fee / Ticket Price in 2019 : R800 for two, R400 per single & R300 for children under 10. Hop on over and celebrate Easter Sunday in the Franschhoek winelands at Grande Provence Heritage Wine Estate. Enjoy a family picnic complete with an Easter egg hunt for the little ones, live music, and a wide variety of delicious treats. Besides the traditional Easter egg hunt, children will be entertained with decorating a giant Easter egg, face painting, a jumping castle and a variety of lawn games. Adults can look forward to a laid back afternoon with fine Grande Provence wines and an Easter food basket filled to the brim. The Grande Provence Easter Picnic starts at 12h00 and ends at 16h00. Entry is free, but bookings for the Easter Picnic Baskets at R800 per double, R400 per single and R300 for children under 10, need to be made ahead of timeby phone or email.
Kelvin Grove Club - Movie and Easter egg hunt
Campground Road, Newlands, Cape Town, South Africa ZAR 150. Phone: +27(0)71 471 8728. Email: hello@thegalileo.co.za. Event date and time: When we checked last, there was no update for 2023 yet on their website - so CHECK IT AGAIN YOURSELF, it may or may not be held in 2023, if they DO hold it, based on past years, it would likely be on Easter Sunday, 9 April 2023 from 4 pm to 9 pm. A family-fun movie, jumping castles, face painting, balloon artists and, of course, an Easter Egg hunt! The Galileo Open Air Cinema will be holding their annual Easter screening of an Easter family-friendly film (either Hop or Rise of the Gaurdians)
Spier Wine Estate - Easter egg hunt
R310 Stellenbosch, Stellenbosch, South Africa. Phone: +27 (21) 809 1100. Email: info@spier.co.za. Event date and time: When we checked last, there was no update for 2023 yet on their website - so CHECK IT AGAIN YOURSELF, it may or may not be held in 2023, if they DO hold it, based on past years, it would likely be on Easter Sunday, April 9, 2023, 11h00. Spend a long weekend on one of Stellenbosch's oldest wine farms, and enjoy an abundance of activities with your family. From delicious farm-style meals to an Easter Egg hunt to encounters with eagles and awe-inspiring artworks, every minute is play time for children. An egg hunt by the river. A giant chicken jumping castle, face painting and egg painting will entertain them even further. Chocolate and wine tasting and lunch is served to the whole family on the lawns afterward. Take part in our annual Easter Egg Hunt around our restored historic farmyard at the Werf. Explore the beautiful lawns, boulders and buildings or search the food garden for hidden delights.
Kids joining their parents for Easter lunch at Spier join the hunt for free. If you are just joining us for the hunt, children under 5 pay R50 while those between 6 and 12 pay R100. Click here to book: https://www.spier.co.za/events/easter-egg-hunt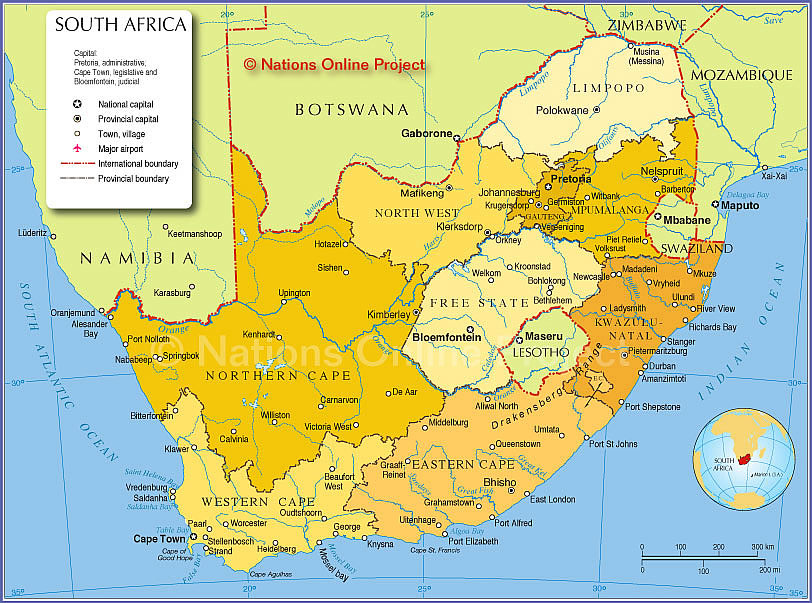 For more information, see the menu bar at the top of the page: Resources and Related Websites
Easter Egg Hunt, Parade and Event Listings