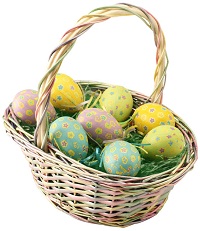 Update Your UK Organization's Easter Egg Hunt or Event
There are always Easter Egg hunt events I just haven't heard about. I've tried to make the form as easy and brief as possible! Please tell me what you know about it here!
If you want to comment or provide feedback about a event that is ALREADY listed on the website, please use the Feedback form instead.
Otherwise, just tell me what you know about the event here, and I'll try to find them! Anything you can tell me is helpful!
If your organization also offers other activities to the public, like a pumpkin patch, Christmas trees, a consignment sale, U-pick, a farm market, weddings venue, etc, use this form instead - it will get all of your operations listed at once to 20 websites.
This page was updated on 10-Sep-2023
For more information, see the menu bar at the top of the page: Resources and Related Websites
Easter Egg Hunt, Parade and Event Listings